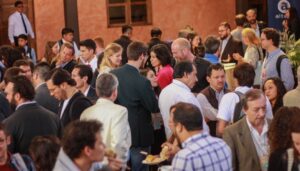 Antigua, Guatemala was the place last month to take stock of the impact investing ecosystem in Central America and the Caribbean. More than 350 investors, entrepreneurs and other participants from 34 countries gathered at the Latin American Impact Investment Forum for Central America and the Caribbean.
Education and courage are key to strengthening the regional ecosystem, Raul Pomares, founder of Sonen Capital, stressed in his opening keynote. Impact investing in Central America has potential to leap forward as local entrepreneurs get more support and greater visibility, investors spot the growing set of opportunities, and financing structures enable greater flow of capital to early-stage companies. Caveat: conditions vary by country.
For the small band of impact investors in Central America, the forum provided a unique platform to learn, to share and to get ready to close some deals.
LATAM Landscape
ANDE assessed the state of the sector with the launch of Impact Investing Landscape in Latin America, and a follow-on study, released at the forum, focused on the nascent Central American market. Of the 78 identified impact investors in Latin America, 16 have invested in Central America and only four are headquartered in the region: Pomona Impact, PymeCapital, EcoEnterprises Fund and Carao Ventures.
In 2014 and 2015, $1.3 billion was invested in Latin America with more than $400 million in Central America, mostly in microfinance institutions and agriculture. A deeper dive into nine investors and their 27 investments in the region shows that most non-microfinance investments were smaller than $250,000 (Costa Rica was an exception, with an average deal size of $2.4 million.)
The data suggests most investments in the region will need infusions of higher-risk early-stage capital and capacity-building to grow big enough to be ready for commercial impact investment funds.
Investor Disconnect
Most impact investors in Latin America focus on the large markets of Colombia, Mexico and Brazil, with Central America and the Caribbean as a low priority. That's starting to change.
"Before we considered it difficult to generate sufficient deal flow in the region, but now we see more opportunities," said Natasha Barantseva, LatAm Regional Director at the Grassroots Business Fund. "However, most are still too early-stage and too small, making transaction costs prohibitively high for a fund like GBF."
Few impact funds in Latin America have a presence in the region and thus lack local market knowledge or the bandwidth to source deals. This creates the misperception that there are no opportunities, explained Rich Ambrose, managing partner and co-founder of Guatemala-based Pomona Impact, an experienced impact investor in Central America. Pomona is taking a collaborative approach, welcoming co-investors from outside the region to come into pre-vetted deals. Connection points like the conference itself are starting to bridge the gap, giving impact investors the courage and education that Pomares called for.
Growing Pipeline
Now is the time for a greater inflow of sector-building philanthropic capital. NGOs, foundations and donor agencies can help bridge the so-called "pioneer gap." Finance for early-stage companies that other capital providers might consider as too risky or too small creates later-stage opportunities for commercial investors.
Supporting sector building organizations such as Alterna, Agora Partnerships and Sistema B is key to helping companies grow and integrate into the ecosystem. Several leading donor organizations active in the region are exploring how to shift from being a donor to being an investor.
As in other developing economies, commercial banks don't typically service small, micro and medium enterprises (MSMEs). Multi-stakeholder partnerships between development banks, capacity builders and donors are helping to address this challenge with innovative programs and financing structures.
Regionally, the Central American Bank for Economic Integration  recently launched the DYNAMICA program. Financed by KFW and the European Union, DYNAMICA aims to strengthen the entrepreneurial ecosystem in the region by: first, financing entrepreneurship centers, and, second, providing financing for local commercial banks for loans to MSMEs.
In Nicaragua, a pilot project is testing an innovative loan structure that relies on companies' cash flow rather than collateral. Led by Enclude, the partnership enables Bank of Central America to provide revenue-based financing for small and growing enterprises. Agora Partnerships pre-vets enterprises for the program and provides ongoing capacity building services to mitigate risk for the bank. As these programs spread through the region, their success could help local banks seeing MSMEs as an attractive new market