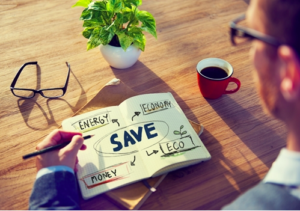 OneWire, By Alex
August 24, 2015
If you're thinking about getting an MBA, it may be a wise idea to focus on a generalized area of study.
A recent Bloomberg report indicates that companies looking to hire people with a niche-focused advanced degree, such as an MBA in Sustainable Finance, are few and far between. Even investment firms with a focus in the sustainable industry sector are pursuing those with a more general degree from graduate school. Though the idea of sustainable operations is trending in many industries right now, studying it specifically may not be the best idea in today's job market.
What exactly is sustainable finance? Steven Cohen, executive director of Columbia University's Earth Institute – a school that recently began offering sustainable finance training and certification – explained his views on the area of study in a Huffington Post article on the concept. He noted that there are four foundational components to sustainable finance:
The development of instruments, techniques and policies that would help drive funds toward sustainable areas of the economy.
Identification of the risks of investing in sustainable companies as opposed to those who ignore sustainability.
Helping private and public organizations determine the financial costs and advantages of sustainability.
A focus on the expanding market for tradable pollution rights, carbon offsets and other environmental assets.
The reasons why firms are avoiding sustainable finance graduates
If this area of study sounds interesting to you, you're probably wondering why you should avoid a sustainable finance MBA.
"Companies are interested in people who have more general degrees."
"Just studying sustainable investing or sustainable finance or sustainable business is missing the mark," Erika Karp, chief executive officer of Cornerstone CapitalGroup, a startup working to bring sustainable finance to the forefront of capital markets, said to Bloomberg. "Studying finance, investing, and business is great. But the idea of having some type of false bifurcation – a segregated sustainable MBA – concerns me."
Karp went on to explain that her 20-person company has never hired anyone with a sustainable finance degree. She stated that many organizations likely see sustainability as more of a branding or marketing attempt than any real effort to improve one's business or finance acumen.
"I worry a lot about the current perception that sustainability is a niche, nice-to-have, or even a detractor from real business, real finance, and real economics," she added.
The news outlet also interviewed Jamie Lippman, who earned a sustainable finance MBA from Dartmouth College. She explained that because of her specialized focus, she was forced to take on a full-time internship upon graduation, instead of accepting a job offer like many of her peers were doing. She added that when it comes to sustainable finance, the path following graduation isn't as clear as it is for people with more generalized degrees.
Raul Pomares, founder of Sonen Capital in San Francisco, believes that the iffy job market for graduates with sustainable finance MBAs can be attributed to the fact that there still may not be as many open positions as students looking to fill them. He noted that, as time goes on, the demand for individuals with sustainable finance degrees will likely go up.
Other options for sustainable finance education
Meanwhile, there are options for people who chose generalized finance MBAs, but are still interested in sustainability. For example, there are a number of certification programs that train individuals in sustainable finance, but don't require the same sort of commitment that a full MBA does. For example, there is Columbia University's Certification of Professional Achievement in Sustainable Finance.
Cohen explained that Master of Science programs in Columbia's School of Continuing Education usually require 36 graduate credits to complete, as opposed to the new certification, which will only require 12 credits. The program is meant to help students make finance choices with sustainability in mind. It requires them to choose four courses from a selection of eight. The courses are comprised of a collection of classes from both the Master of Science in Sustainability Management program and those developed specifically for the certification program.
Other certifications also exist for people who are interested in sustainable finance, but don't want to commit to a specialized degree that could ultimately hurt their job prospects.
Additionally, OneWire's community of finance professionals may be a great place to start looking for top finance jobs with a focus on sustainability.
See full article on OneWire