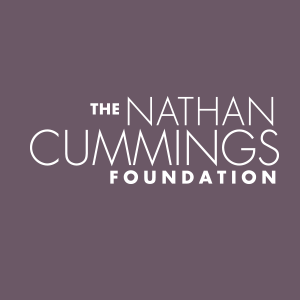 March 13, 2018
New York, NY – Today the Nathan Cummings Foundation announced that they will align 100 percent of their nearly half-billion dollar endowment with their mission. The Nathan Cummings Foundation is focused on creating a more just, vibrant, sustainable and democratic society and finding solutions to the two most challenging problems of our time – the climate crisis and growing inequality – and is one of the largest foundations to commit 100 percent.
"Our decision reflects our values and our aspirations, our assessment of the market, and the opportunity for NCF to both join and leverage a chorus of philanthropic and private sector investors changing the landscape for investing and the business model of philanthropy," said NCF President Sharon Alpert. "The problems we are working on – like the climate crisis and growing inequality – will not be solved by grantmaking alone. Capital markets have to change to drive sustainable and inclusive growth that will create long-term value for people, the planet, and the economy.  How we invest our assets and leverage our influence as an investor are powerful tools to make that change to happen."
NCF joins a growing number of foundations aligning their investments in companies and strategies that advance their missions. American foundations collectively have trillions in assets but often only use the legally required 5 percent on their missions through grantmaking. This move asks the question of what is possible if foundations begin using the other 95 percent.
"Our Board agreed according to our values, that the social and economic issues at stake within our democracy demand bold responses from our philanthropy," said Nathan Cummings Foundation Board Chair Ruth Cummings. "We have committed to align all of our assets for impact in order to receive more social return on investments. We also want to help make the path easier for those who, like us, want to do more."
NCF Trustee and Assets Aligned for Impact Committee Chair James Cummings echoed this sentiment, saying, "So many of us have been advocating for more holistic resource integration for many years. I am  excited about the Foundation's commitment to strategically invest additional resources with our implementation allies."
NCF Trustee Rey Ramsey added, "This is a concrete step that illustrates that capital can and must reflect our values to advance social issues. It comes at the right time because we have capital disparities in far too many communities where quality ideas and business plans go unfulfilled. Our commitment not only advances philanthropy and impact investing, it advances the work of our partners on the frontlines of these issues."
The Foundation has already started looking at all of its investments to assess their alignment and develop a pipeline of aligned investment strategies across all asset classes, and will provide an update at the end of 2018 to support other foundations that plan to leverage their endowments to increase impact.
"Based on the work we've done thus far, we believe that will be able to achieve our return goals while aligning our investments to our mission and values," said John Levy, who chairs NCF's Investment Committee. "That said, during the next phase of our work, we need to be humble, open to new ideas and flexible in our strategies as we continue to learn from others in the field as well as with our OCIO partner and their managers."
"I've enjoyed being part of the Foundation's journey as they considered how to harness all of their resources to effect change in service of their mission," said Lisa Green-Hall, who serves as an independent advisor on NCF's Investment Committee. "They realize that impact investing is not inherently more risky than other types of investments, and in fact, the greater risk to the endowment and financial markets in general is to not respond to climate change and persistent inequality through investing as well as grantmaking."
Sonen Capital helped engage, educate, and guide NCF's Board towards a set of recommendations on impact investing and its strategic role within the Foundation. Global Endowment Management serves as the Foundations' outsourced Chief Investment Officer and partner in making this transition.
"If you are investing for the long-term, you should consider the impact your investment decisions have on the future of society and the environment," said Raul Pomares of Sonen Capital. "We believe that companies who effectively manage both the emerging risks and opportunities associated with environmental and social issues ultimately will outperform their peers. Investment managers should recognize this as well as the fact that there is a growing demand for sustainable and mission-aligned investing. Managers should pay attention to this trend and devote the necessary resources to meet the needs of the marketplace."
"We are thrilled to continue our eight-year partnership with NCF, and we recognize the importance of mission-alignment as the next frontier of endowment investing. This work is a natural extension of our longstanding commitment to supporting our investors in fulfilling their missions," stated GEM co-founder and partner Stephanie Lynch. Director of Sustainability Meredith Heimburger added, "This is an exciting opportunity to partner with a leading foundation to execute a 100 percent aligned investment portfolio at scale. Our entrepreneurial and innovative investment culture is well-positioned to contribute to this evolving field."
The Foundation has a strong history of leveraging their endowment and investment position to advance their mission, and was one of the first to employ shareholder advocacy and active ownership strategies that directly engage companies. They were a founding signatory of the United Nations Principles for Responsible Investing and have voted on thousands of proxies associated with the stocks they own, filing nearly 200 shareholder proposals to ensure that companies are managing the risks and opportunities associated with environmental, social and governance issues.
Read the original press release from NCF here.