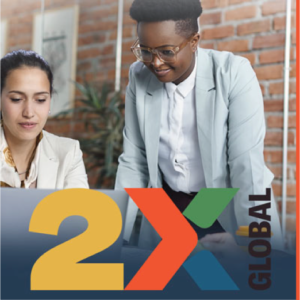 Sonen Capital Joins 2X Global
We are pleased to announce that Sonen Capital has become a member of 2X Global, a global industry body focused on increasing the volume and impact of capital directed towards women's economic empowerment worldwide.
"We are proud of our ongoing work on behalf of clients to drive meaningful capital to Gender and Equity lens investing.  Since our inception, our dedication to gender and equity investing, much like our commitment to climate and clean energy, has been at the heart of who we are," said Raul Pomares, Sonen Capital Founding  Partner. "We are delighted to leverage our expertise to make meaningful contributions to 2X initiatives that will allow us to mobilize more capital towards gender-smart investments," he added.
2X Global CEO Jessica Espinoza said Sonen Capital's membership "is a great continuation of an already strong relationship" between the two entities.
"We've been collaborating with Sonen Capital for quite some time now – they've contributed to our Gender and Climate work and are also part of our investor working group under ARISE. We've definitely benefited from their insight and commitment so it's a real pleasure to have them officially in the fold as a member of 2X Global!"
Recently, Sonen contributed to the 2X Global Guide on Inclusive Gender and Climate Finance report that seeks to influence the movement of investment capital towards the intersection of gender inequality and climate change. Sonen is also a part of the 2X Global, Advancing Research and Investment Standards for Equality (ARISE) investor working group that aims to accelerate the adoption of gender analysis and expertise within investments, and ultimately improve gender equality outcomes for women, girls and non-binary individuals. Further, Sonen has also incorporated 2X Criteria into the due diligence process in order to better track gender metrics at a fund level.
We hope our combined forces work to strengthen 2X Global's strategic pillars to build capacity, advance standards, and shift markets to unlock capital towards gender lens investing.