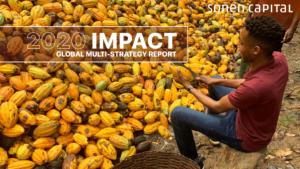 We are pleased to release our first, stand-alone, Global Multi-Strategy Impact Report.
This report covers the positive impacts of our absolute return strategy that seeks to invest in assets that have a low correlation to the global equity and fixed income markets with a unique and direct social and environmental impact.
In the Report, we show how investing in Financial Services and Environmental Conservation aligns with the UN Sustainable Development Goals and our own internal impact frameworks.
If you have previously downloaded Sonen content, click download and then click the 'Already Registered' link. All documents are FREE to download.